Immagine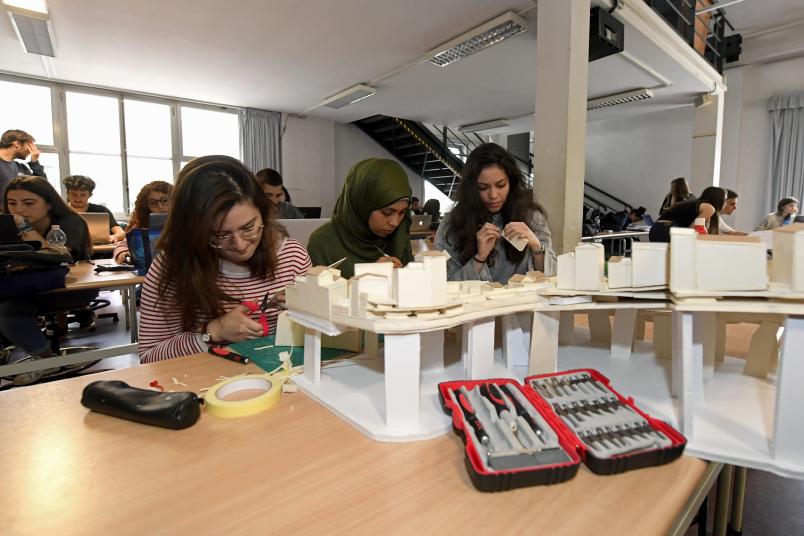 Applying to Politecnico di Torino means becoming part of an academic community, made up of teaching staff and students of different nationalities and backgrounds, who work together every day to get ready to contribute to the future of the planet. This may seem like a lofty goal when entering a university classroom for the first time, but it is precisely what we try to do every day at Politecnico. We put the student community at the heart of our work and we believe that the graduates of tomorrow must not only gain technical skills, but must be citizens who will make their own contribution to the world of work and to the social and economic context.
For this reason, over the years, Politecnico has developed a course catalogue based on a solid cultural approach, founded on a significant and rigorous in-depth study of the disciplines it teaches. This approach has enabled PoliTo students to fit in and grow professionally. Today, however, teaching occurs in different ways, which certainly still include traditional lectures, but also experiential learning (ateliers, workshops, project work, laboratories, etc.) and other teaching methods (e.g. student teams, educational trips, etc.). Moreover, a number of services and a range of sports, cultural and social activities guarantee an experience at Politecnico that is not just about studying, but enjoyinga real life experience.
The ultimate goal is to ensure a well-rounded education that fosters professional maturity and accompanies graduates towards the world of work.
Enrolment
Each degree programme has its own specific enrolment procedures. For detailed information on how to enrol, calls for applications for admission, tuition fees and deadlines, see the dedicated pages:
Study
Studying at Politecnico means equipping yourself with the skills needed to cope with change and to help solve the most pressing problems of the times we are living in. You can consult detailed information on your student career and degree programme on your personal page on the teaching portal; here, instead, you can find general information about:  
Graduation
The final examination represents an important educational opportunity upon completion of your studies or it can be a specific in-depth study of a course subject. The procedures for sitting the final examination are indicated in the Curriculum of each degree programme under the heading "Final examination".
After graduation
The positive trend highlighted by the employment data published every year by Almalaurea is both consolidated and acknowledged for our University. The chance to combine education with on-the-job training at important companies significantly helps our students to enter the labour market.