Immagine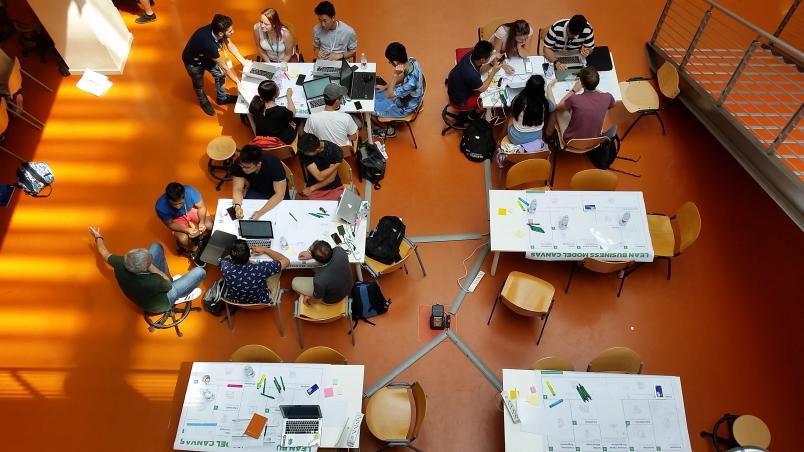 Entrepreneurship training is a strategic activity to achieve the goal of disseminating an entrepreneurial culture.
The starting point is the people - in particular, students and researchers, but also teachers - who must have the tools and skills to grow in an ecosystem that allows their ideas to become technology that can be protected and transferred to society, including via the foundation of innovative and sustainable companies. These, in fact, are the start-ups originating in academic research, and which may be recognised as Politecnico di Torino spin-offs.
Students and researchers are today required to acquire new skills and expertise that, however, it is often difficult to master within the university path. So-called soft skills, like problem-setting/solving or learning-by-doing, are essential to be able to fit into team work based on the multi-disciplinarity of its various members, to be able to share a goal to be reached, to know how to identify crucial points of a worthwhile proposal, to meet deadlines, to assess the economic sustainability of the project, and to effectively communicate the results.
The university has distinguished itself, for a long time, by proposing training activities, opportunities for exchange with innovation actors (entrepreneurs, start-uppers, investors, stakeholders), innovative teaching paths of the challenge-driven type that intersect with strong elements of entrepreneurship and dynamics linked to the "new" employment world, as well as offering the expert support and consultancy of its dedicated administrative structures:
PhD Courses

Proof of Concept aimed at founding start-ups/spin-offs

Dedicated administrative structures

Entrepreneurship and Innovation Center (EIC)

Meetings with entrepreneurs and events connected to the entrepreneurial fabric

On-site visits at businesses