Immagine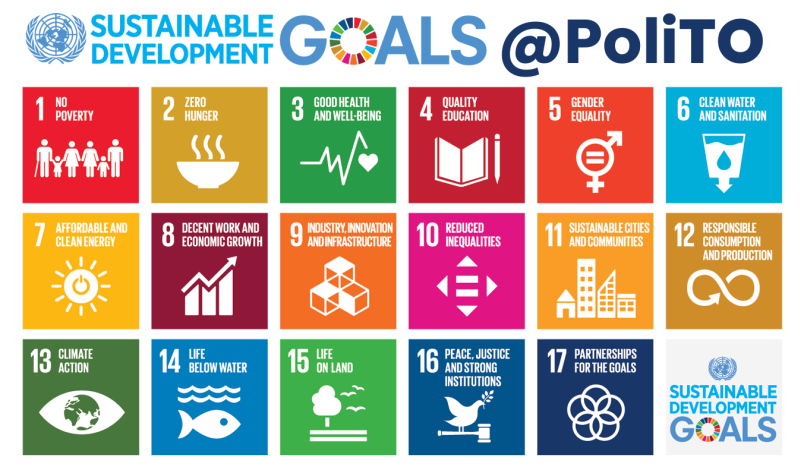 Politecnico di Torino, on its path to integrating sustainability principles into its activities (teaching, research, third mission and campus management) periodically verifies their impact.
SDGs and teaching, research and third mission
Starting in 2018, Politecnico di Torino began monitoring the alignment of its teaching, research and third mission outputs with the SDGs and Agenda 2030 framework.  
To enable monitoring, teachers assign one or more SDGs to the teaching for which they are in charge, thus mapping out the SDGs in the curriculum.
As part of the Research products, the re-reading of scientific production and its association with the SDGs is carried out by the authors themselves (an initial experiment involved the application of automatic "machine learning" tools).  
Finally, the awareness and sensitivity of Politecnico di Torino community with respect to 2030 Agenda issues is monitored through the distribution of thematic questionnaires addressed to students and staff.
SDGs and Community and Campus Services
Politecnico di Torino, also because of its required participation in the Sustainability Rankings, collects numerous metrics and indicators that make it possible to monitor the effectiveness of policies and initiatives regarding sustainability objectives.  A University dashboard is in the process of being set up to collect these metrics and make it possible to check their trends over time.