Immagine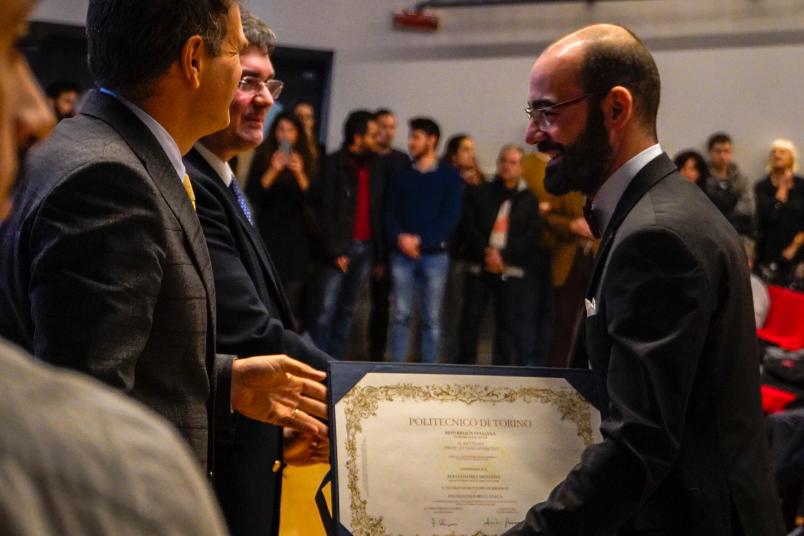 The School offers the opportunity to earn a double Ph.D. degree (incoming co-tutelle thesis). International Ph.D. candidates can spend a period of research at Politecnico di Torino, in the framework of a specific agreement between Politecnico di Torino and their home university.
Ph.D. candidates need to follow a standard procedure to establish a co-tutelle thesis agreement with a foreign university. They are required to spend no less than 12 months at Politecnico di Torino. 
After their arrival, Ph.D. candidates must enrol at Politecnico.They need to cover the expenses of the regional taxes, insurance, SIAE contributions and duty stamps, even if they have a full waiver on their tuition fees.
In order to be admitted to the final oral defence, Ph.D. candidates need to obtain a positive evaluation of their Doctoral thesis from the Academic Board. The Doctoral thesis is written in English and its defence takes place at the home university in the presence of a Board composed of professors from both universities.