Immagine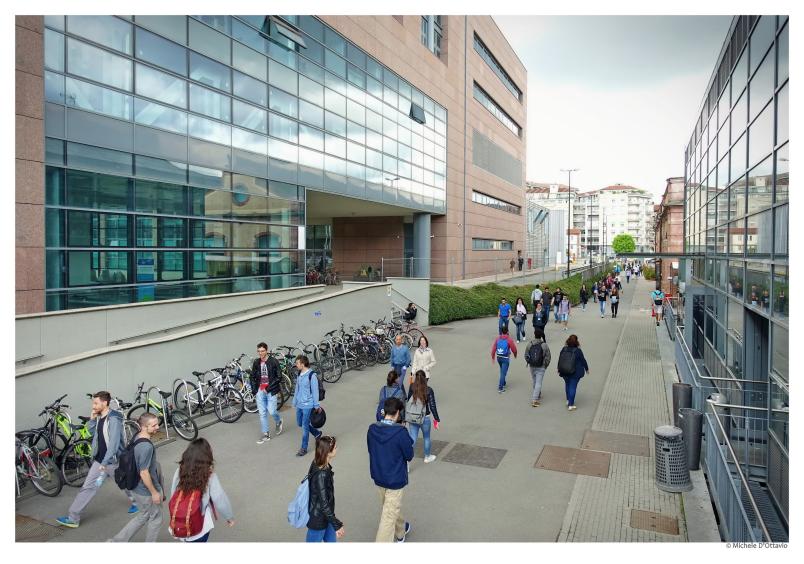 At the end of the selection process, Ph.D. scholarships will be allocated on the basis of the position of the applicants on the ranking list. Scholarships may be with own research topic or with predefined research topic.
All applicants compete for the scholarships with own research topic, unless they explicitly waive their right to receive them (if available).
Scholarships with predefined research topic are associated to a particular research topic which requires specific skills. Applicants interested in a scholarship with predefined reserach topic must carefully verify the field of research and the competencies required, as specified in the scholarship info sheet, and they must contact the scientific supervisor. 
National Ph.D. programmes and Ph.D. programmes under Ministerial Decrees No. 351 and 352  have a predefined research topic.
Applicants are required to choose the scholarship option (or Ph.D. positions offered in apprenticeship format or to waive the right to receive it) on the Apply@polito plaform starting form 5 days before the beginning of the interviews for the selected Ph.D. programme, up to 12.00 pm (midday - CET) of the day before the beginning of the interview session.
Politecnico di Torino encourages also applications from female candidates to promote gender balance in STEAM and equal opportunities, in line with the priorities of the National Resilience and Recovery Plan (PNRR) and the objectives of the Politecnico's Gender Equality Plan. 
The gross annual amount of the scholarship is usually € 15,343.28, but Politecnico di Torino has decided to increase the amount of Ph.D. programmes to € 18.854,52. For National programmes scholarships amount to € 16.243,00.
The duration of the scholarship shall be equal to the length of the entire PhD programme, to be verified annually, and it shall be disbursed on a monthly basis. The amount of the scholarship will be increased by 50% in the event of international mobility. Ph.D. candiates who receive a scholarship are exempted from paying the tuition fees, except for a fixed amount.
Ph.D. candidates who have already received a Ph.D. scholarship in Italy are not entitled to receive a second one. Ph.D. scholarships are not compatible with research fellowships.
Ph.D. scholarship are subject to the deduction of INPS welfare contributions. From 1st January 2022, the overall deduction has increased by 35,33% of which 2/3 are covered by Politecnico and 1/3 by the Ph.D. candidate. 
Concerning the compulsory submission of the income declaration (730 or UNICO forms): Ph.D. candidates who receive a scholarship as their sole income are not required to submit the income declaration. However, we suggest to check the information every year directly on Agenzia delle Entrate website.
Ph.D. candidates without scholarship have the same obbligations of Ph.D. candidate with scholarship. They are required to attend the courses and carry out their research activities, as provided by the Academic Board.