Immagine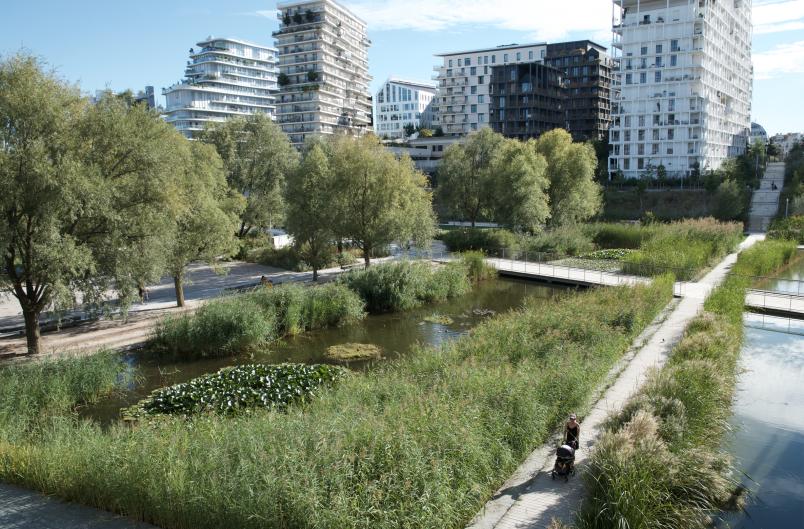 "Landscape architecture is not just the profession of the future – but the profession for a better future" (International Federation of Landscape Architects - IFLA Europe)
The Master Programme in Landscape Architecture aims to train landscape architects, providing them with the essential tools to tackle the current and future environmental, social, and cultural challenges related to climate change. Therefore, the structure and contents of the programme have a specific focus on sustainability.
Landscape Architect is an internationally recognized professional figure who possesses specific knowledge and skills necessary for the analysis, design and management of landscapes and open spaces at different scales and in different contexts, both in natural and built environments.
Landscape and open space environmental and spatial quality is a key component of transition strategies towards sustainable development models in ecological, economic, and social terms. Landscape and open space design is an effective tool for responding to major contemporary challenges: the mitigation of environmental risk, the resilience of urban, peri-urban and rural systems, the sustainability of urban transformation processes, the conservation of biodiversity, the preservation of natural resources, the conservation and enhancement of natural cultural heritage, and the reduction of social inequalities. Landscape and open space design also contributes to the well-being of communities and to the construction of aesthetic and environmental quality. In this context, landscape architects play an essential role.
Degree:

Master's degree

Academic Year:

2023/2024

Language:

Italian

Admissions:

Uncapped number of students, evaluation of the admission requirements

Academic advisor:

Degree code:

LM-3: LANDSCAPE ARCHITECTURE

Other universities:

UNIVERSITA' DEGLI STUDI DI TORINO

Department:

Collegio:
Descrizione
Segreterie studenti / servizi di sportello in presenza
Su appuntamento previa prenotazione dalla pagina personale del portale della didattica, sezione 'La mia didattica', riquadro 'Le mie prenotazioni'.
Ticketing online
È disponibile per tutte le richieste di informazioni, accedendo dalla pagina dedicata.