Immagine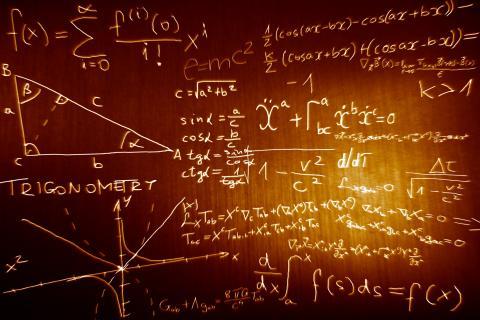 The mission of our PhD programme is to combine specialised expertise in Mathematics and its applications with a variety of theoretical and methodological approaches stemming from Algebra, Analysis, Geometry, Mathematical Physics, Numerical Analysis, Probability and Statistics.
The goal is to train highly qualified scholars capable of conducting academic research in fundamental sciences, engineering, architecture, economics, finance, biomedicine, or industrial research in bio- and nanotechnologies, the pharmaceutical industry, healthcare and governance.
Our scientific project stems from a twofold belief: first, a high-level mathematical education is fundamental to tackle theoretical and applied problems with the proper methodological rigour. Second, Mathematics plays a prominent role in avant-garde technological contexts, which are a source of challenging interdisciplinary problems of relevant interest to Mathematical Sciences.
Therefore, the scientific and cultural project of the PhD Course in Mathematical Sciences is devoted to:
The identification and use of abstract conceptual mathematical structures in complex systems;

The development of advanced mathematical theories and methods;

The development and analysis of mathematical-physical models for applied sciences and society;

The study of mathematical concepts and tools underlying the analysis and management of Big Data;

The study of the mathematical foundations of Artificial Intelligence in general and of Machine Learning in particular;

The study of Cryptography and its applications, with special emphasis on the most innovative ones such as e.g., the Blockchain technology.
Thanks to the interplay between theoretical, foundational and applied aspects of the research in Mathematics, the PhD Course in Mathematical Sciences provides a training specifically focussed on the creation of innovative research approaches. These are essential to adequately support innovation and technological transfer processes, which are more and more demanding in terms of original theoretical and methodological strategies to manage the increasing complexity of socio-economical paradigms.
Type of programme:

PhD programme

Department:

Chairman:

-

Vice-chairman:

-

Admission:

Open, through competitive selection