Immagine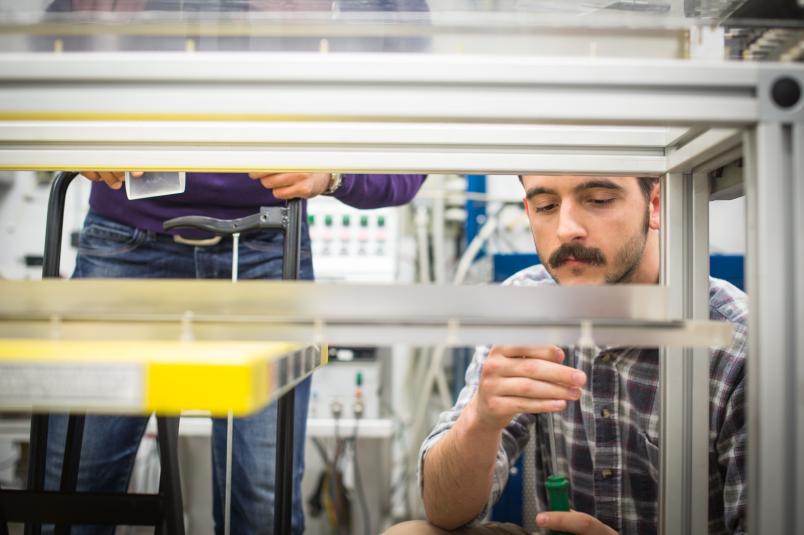 Ph.D. programmes offered in apprenticeship format allow Ph.D. candidates to be hired by a company with an apprenticeship contract, while they are enrolled in a Ph.D. programme, with the objective of developing a research project jointly supervised by the University and the Company and achieving the degree of Doctor of Philosophy at the end of the programme.
Ph.D. programmes in apprenticeship format require candidates to carry out further activities in addition to the standard activities of Ph.D. programmes, as to improve their knowledge of corporate affairs. Ph.D. programmes in apprenticeship format can last one, two or three years.
In order to be hired with an apprenticeship contract by a company based in Piemonte the candidate must be aged less than 30 at the moment of employment. Ph.D. candidates shall observe all the provisions that apply to the other Ph.D. candidates enrolled in the same programme. In the event of withdrwal from the Ph.D. programme, the employment contract will be terminated and vice versa.
The local government of Piemonte region supports apprenticeship and has adopted a specific directive on advanced training, in order to promote the competitiveness of the regional social-economical system and to foster the demand for knowledge and innovation by employers. 
The regulations on this matter is governed by Legislative Decree no. 81 of 15th June 2015.
All the information is available on the website of Regione Piemonte. 
For additional information and to express interest in the programme, please contact: dottorato.apprendistato@polito.it.