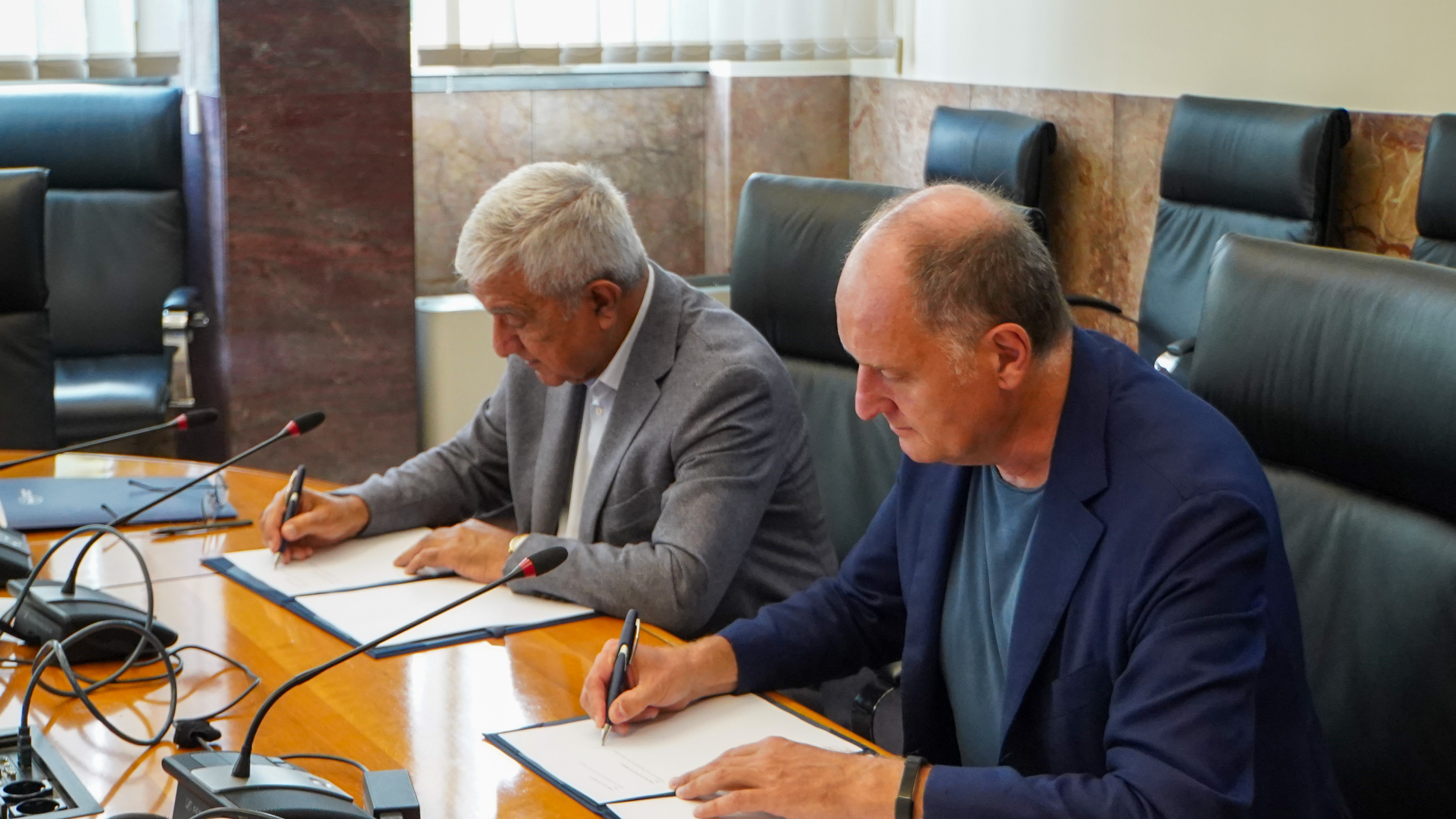 ADA University visits Politecnico
Immagine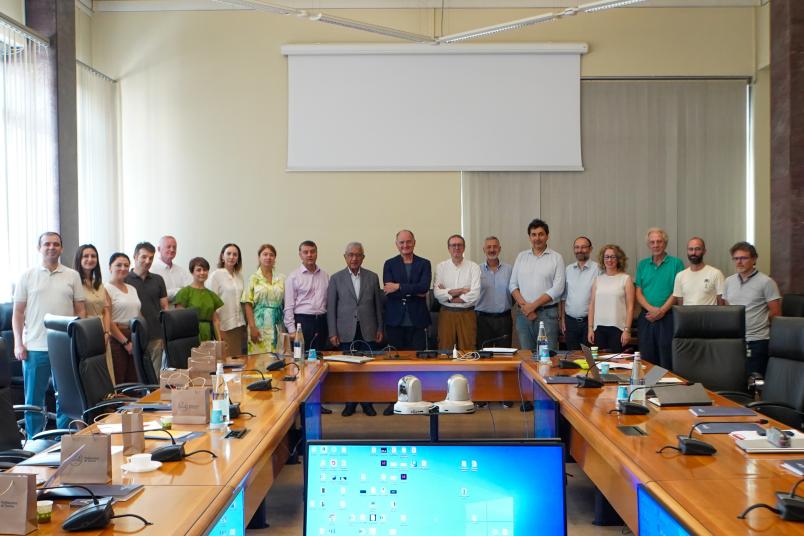 La delegazione della ADA University dell'Azerbaijan, guidata dal Rettore Hafiz Pashayev, in visita al Politecnico per consolidare il rapporto di cooperazione tra le due istituzioni
On July 19-20, a delegation from ADA University, Azerbaijan, visited Politecnico for consolidating institutional cooperation aimed at the development of engineering programmes, to be offered by the upcoming Italy‑Azerbaijan University at ADA University. Rector Hafiz Pashayev guided the delegation, together with the Vice Rector for Academic Affairs Vafa Kazdal, the Vice Rector for Institutional Effectiveness and Development Elkin Nurmmamadov, the School of IT and Engineering Dean Abzatdin Adamov, the head of Italy‑Azerbaijan University Task Force Galib Mammad and many other participants from ADA University. Also Università di Bologna, LUISS University, Università la Sapienza di Roma and Politecnico di Milano will take part to this joint project with ADA University.
During the visit, ADA University Rector and Politecnico Rector Guido Saracco signed an agreement for launching the Bachelor's Degree Programme in Electrical Engineering, the first study course offered by the two Universities. The course will start on September 2023, and will be flanked, in the next years, by the Bachelor's Degree Programmes in Environmental Engineering and Computer Engineering and by the Master's Degree Programme in Agritech.
The meeting was chaired by the Vice Rector for International Affairs David Chiaramonti and by the project leaders for Teaching and Infrastructures, Michele Bonino and Mario Ravera, with the participation of several professors and experts from Politecnico. The reports from Task Order 1 (Preliminary study) and Task Order 4 (Infrastructure Development) were officially delivered.
The two Universities are also discussing the launch of an Agrihub for research and technology transfer, and a Ph.D. programme aimed at the institution of the Italy-Azerbaijan University teaching community.
Meetings and lab visits also enriched the two days of visits. PoliTO labs features and functionalities will serve as a model for the creation of similar structures in the upcoming Italy-Azerbaijan University.
"ADA Rector's visit, together with a rich delegation of governing bodies' representatives – stated David Chiaramonti – confirmed the commitment expressed during last December PoliTO institutional visit in Bakut. The visit was aimed at realizing, in the next years, Teaching, Research, and Technology Transfer actions: an ambitious project involving various sectors and fields of Politecnico".