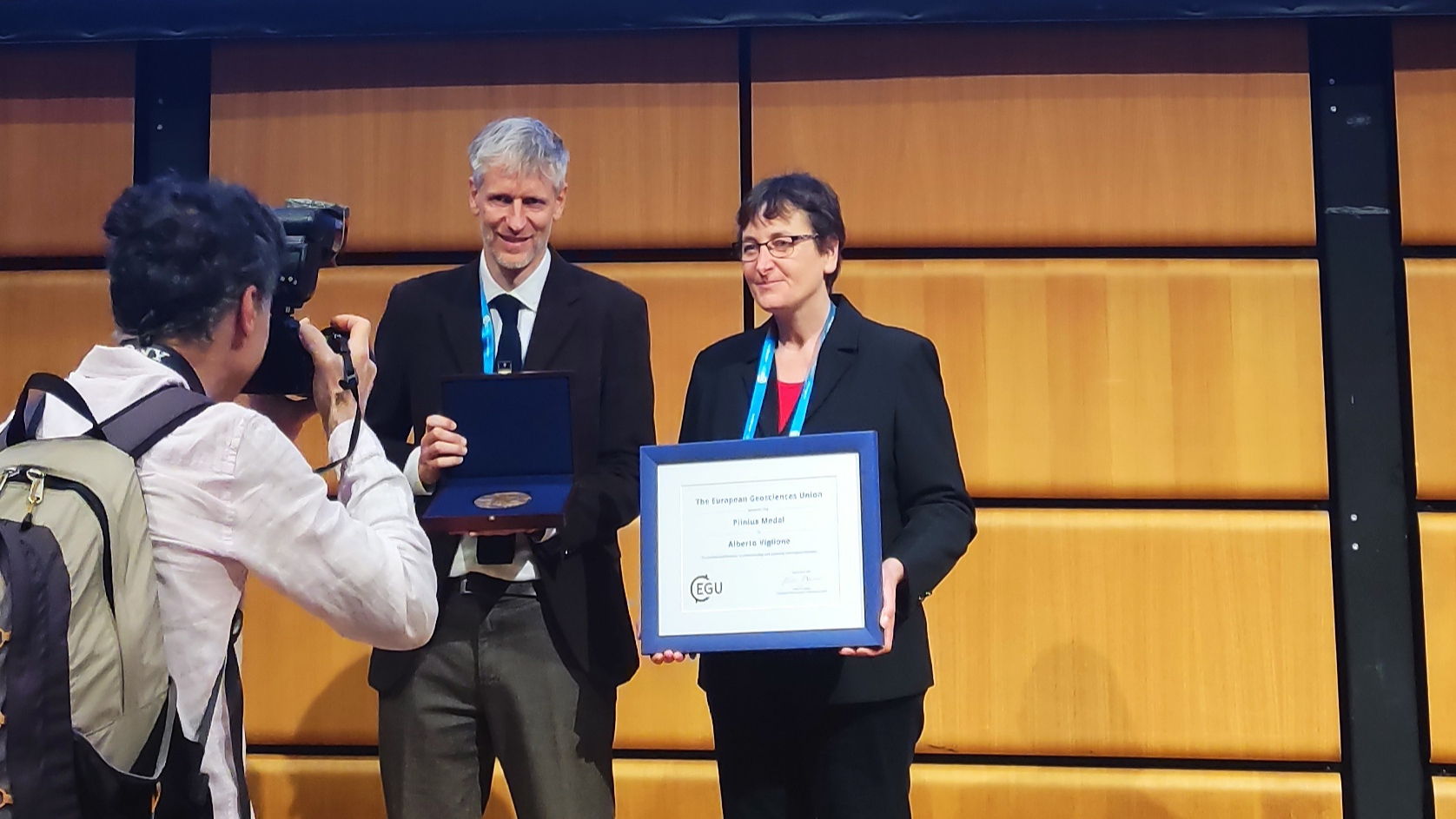 A medal for the study of flood events and their predictability: the Plinius Medal 2023 awarded to Prof. Alberto Viglione
Immagine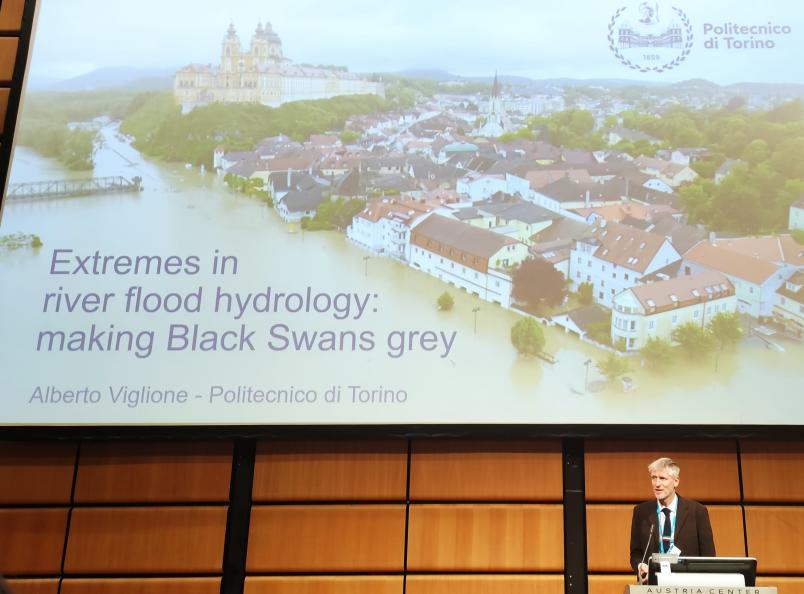 Professor Viglione's Public Lecture entitled 'Extremes in river flood hydrology: making Black Swans grey'
On April 25th, during the Generaly Assemby of the European Geosciences Union (EGU) taking place in Vienna, Prof. Alberto Viglione of the Department of Environmental, Land and Infrastructure Engineering of Politecnico di Torino was awarded the 2023 Plinius Medal for for seminal contributions to understanding and assessing hydrological extremes.
"Viglione has dedicated most of his research to understanding and assessing the probabilities of hydrological extremes, advancing substantially the methods to quantify the interplay of climatic, hydrologic, and human processes in river basins. These advancements allowed him to assess the probabilities of hydrological extremes, to anticipate extreme, unexpected events, and to explain the space-time dynamics of extremes" the announcement of the award states, where his interdisciplinary approach, integrating hydrology, climatology, history and socio-hydrology i salso highlighted.
Viglione developed models that explicitly represent the human impact on the occurrence of unexpected floods, and explored the role of community risk-coping culture (such as collective memory, risk-taking attitude and trust of the community in risk reduction measures) on future flood damage and economic growth. Thanks to the development of a new method that he applied to more than 100 historical flood series', he showed, for the first time, that the past three decades were among the most flood-rich periods in Europe over the past 500 years. His method has important implications for risk mitigation and it has been included into the national flood risk assessments in Austria, Germany and the USA.
During the award session, convened by Prof. Ira Didenkulova (Oslo University) he gave a lecture on "Extremes in river flood hydrology: making Black Swans grey": Black Swans in river flood hydrology are unexpected events that surprise flood managers and citizens, causing massive impacts when they do occur, but that appear to be more predictable in retrospect, after their occurrence.
During the General Assembly, prof. Viglione took also office as President of the Hydrological Sciences Division, the biggest division within EGU, concerned with all aspects of the terrestrial hydrological cycle (including precipitation, surface water, soil water, groundwater) from the pore scale to the global scale, and its relationships and interactions with the atmospheric part of the hydrological cycle.