Seven Joint R&D Projects Launched by Stellantis and Politecnico di Torino for Sustainable Mobility
Immagine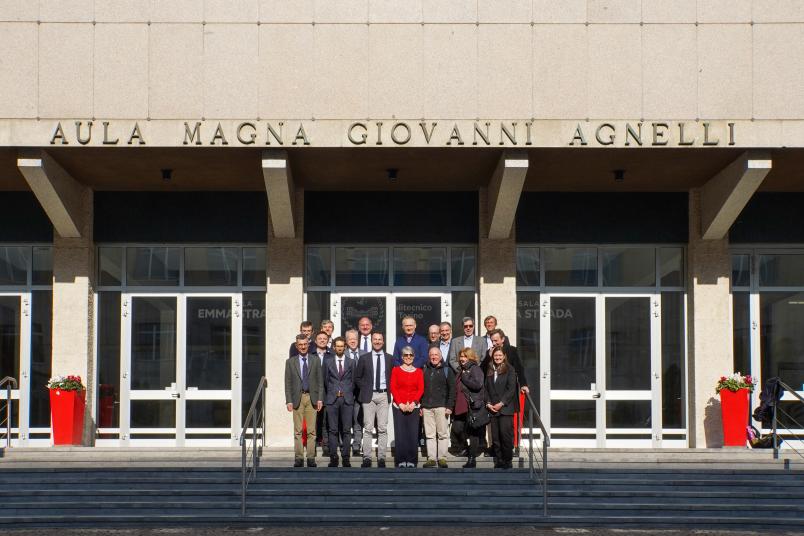 Today at the Politecnico, Ned Curic, Stellantis Chief Technology Officer (CTO), together with Politecnico di Torino's Rector Guido Saracco and Vice Rector for Internal Affairs Stefano Corgnati officially launched today seven projects financed under the memorandum of understanding signed by PoliTO and Stellantis at the end of 2022 to strengthen research and development activities in the fields of mobility, sustainability and circular economy.
The 2022-2026 agreement will support research activities aimed at boosting the development of medium and long-term sustainable mobility products, as well as PoliTO Degree Programmes in Automotive Engineering. The seven projects launched today will regard zero-emissions mobility and environmental impact reduction, also including Ph.D. scholarships and master's degree theses' funding.
Being highly interdisciplinary, the projects will involve several Politecnico di Torino's Departments and Interdepartmental centers. Five of them will deal with the development of hybrid and electric vehicles, focusing on innovative batteries, new vehicles' battery pack design, next-generation semiconductors for engine electronics, cars' hydrogen storage and solutions to increase the efficiency of small and medium-sized delivery vehicles. The other projects, focused on reducing the supply chain impact – from raw materials to waste disposal – will deal with the capture, storage and re-use of CO2 emissions and with the definition of an optimal Life Cycle Assessment (LCA).
Guido Saracco, Politecnico's Rector, stated: "Our collaboration with Stellantis, now as before, proves to be a driving force for the technologic development of our economies. It offers valuable training opportunities to our students, preparing them for the market demands. Thanks to this synergy, our engineers will be ready to face the challenges of an increasingly fast-changing society."
Ned Curic, Stellantis Chief Technology Officer, commented: "Working together makes us stronger and more creative, thanks to Stellantis and Politecnico di Torino's human and technologic excellences. Facing the complexity of future mobility indeed requires a wide-ranging approach, based on a global collaborative ecosystem. This will allow us to advance our knowledge and find breakthrough answers to tomorrow's challenges, benefitting our customers and our society."