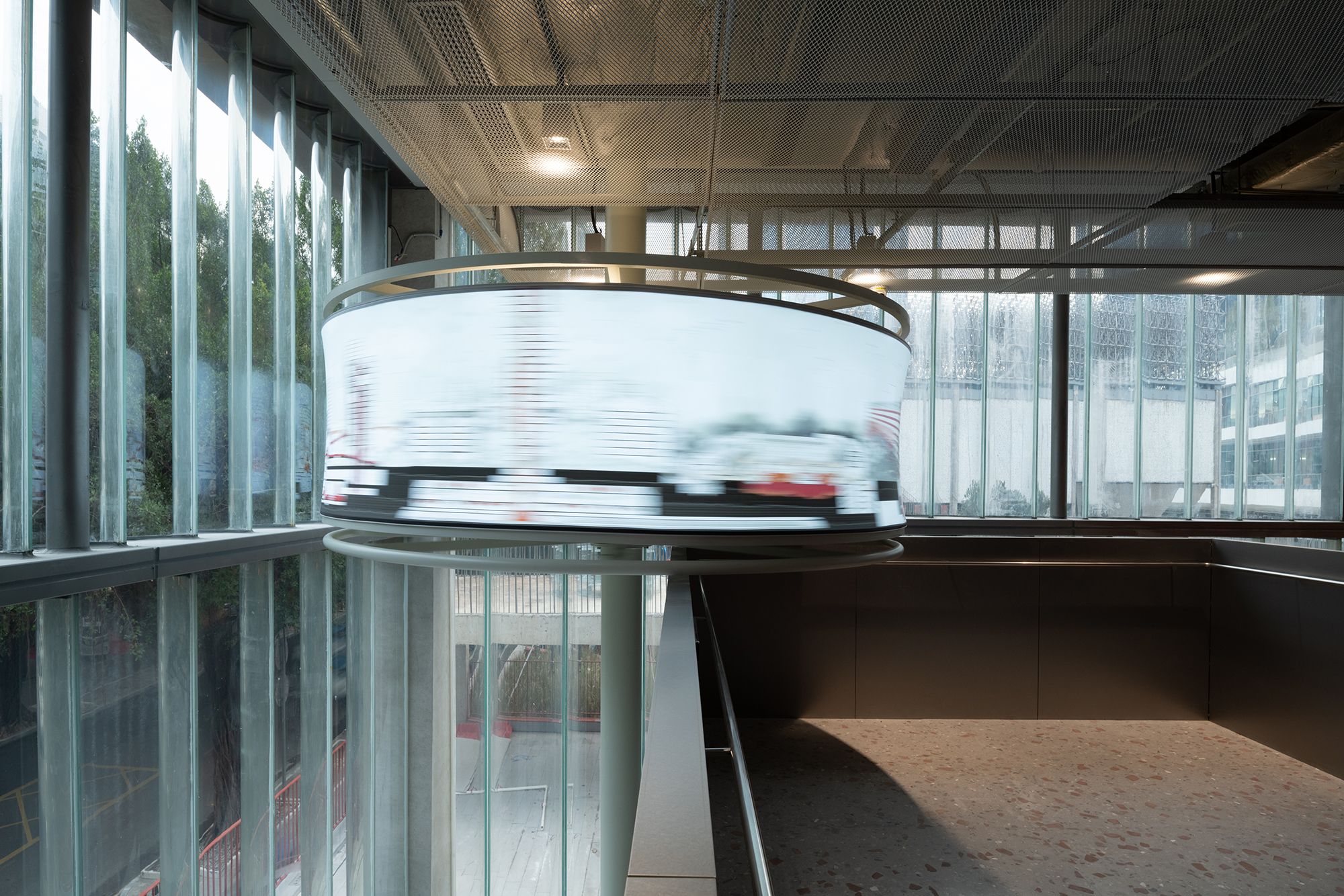 Main role for the Politecnico at the IX UABB in Shenzhen together with Turin Design Hub
On Sunday, December 11, the 9th Shenzhen Biennial of Urban Planning and Architecture entitled "Urban Cosmologies" opened its doors to the public and was held at the Kingsway Brewery in Shenzhen. Located in one of the largest urbanized regions in the world - the Pearl River Delta Greater Bay Area, it is the most visited biennial in the world, and will remain open until March 12, 2023.
The Biennale curators, Andong Lu, Zigeng Wang and Aric Chen, invited the architectural firms of TDH - Turin Design Hub (2MIX Architects, Archisbang, Balance Architettura, BDR Bureau, Emanuele and Giovanni Cavaglion, Corbellaro SA Architettura, Gianpiero Moretti, PAT Architetti Associati, Edoardo Pennazio), coordinated by Politecnico di Torino and South China University of Technology, to study the recent urbanization stratification of three abandoned industrial sites located in the Greater Bay Area; and to develop visions looking ahead to 2050.
The result is the "GBA UNINTERRUPTED" installation, which takes the form of a large backlit lamp with a circumference of 9 meters supported by a vertical stand, positioned in the main pavilion of the Biennale. The installation was designed to interact with the viewers, who can, by rotating the lamp, scroll through the different images created by the architects.
The work invites the Biennale audience to reflect on the spatial and temporal continuity latent in disused industrial spaces, offering a glimpse into innovative human settlement patterns, new urban functions and the relationship between the public and individuals. Starting with the division into 9 lots of 200 x 200 meters each of the 3 selected sites right within the Greater Bay Area, the architects of Turin Design Hub proposed, in the form of a continuous perspective section, a city in which to rethink land uses and spatial connections between even distant places.
After serving as Academic Curator for the 2019 UABB's "Eyes of the City" section together with Carlo Ratti, the China Room Research Center of Politecnico di Torino and the School of Architecture of the South China University of Technology co-curated the GBA UNINTERRUPTED installation. The activity was part of Polito Studio's TDH - Turin Design Hub initiative, in collaboration with the Turin Chamber of Architects and with the support of the Innovation Institute of Guangdong Yuehai Land.
GBA UNINTERRUPTED thus represents the latest achievement of Polito Studio. Launched in 2021, Polito Studio is a two-year joint program of Politecnico di Torino and Turin Chamber of Architects, with the aim of transcending the boundaries between academia and industry by enhancing the transfer of skills for work in complex environments such as China. Polito Studio promotes the internationalization of design practice and the dissemination of knowledge between academic and professional institutions, which has been solidified with the creation of the Turin Design Hub (TDH) - a collective practice of 12 professional studios and academic researchers with intensive practice and research activities in the Chinese context.