Immagine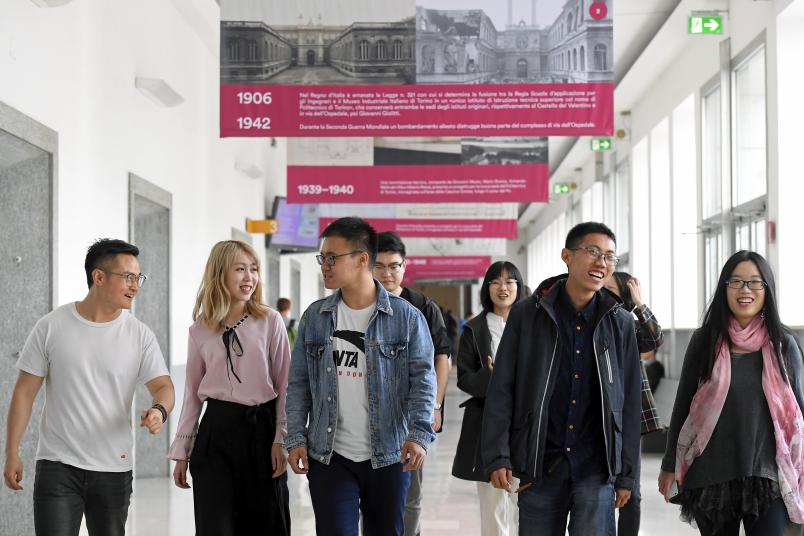 As mentioned in the introduction, the overall goal remains equality regardless of gender and special needs; a high goal that can be pursued while respecting and valuing the parameters of individuals such as religion, ethnicity, sexual orientation or politics.
As part of the policies to promote the inclusion of the LGBTQI+ community of the University, thus enhancing diversity, and in an attempt to give concrete follow-up to Art. 6 of the ethical code of the University (Dignity and respect for others) an event was held on June 21 with the emblematic title Questioni d'identità: il Politecnico di Torino e la lotta alle discriminazioni, organized with the scientific coordination of Daniele Marchisio, the support of Life service and with the sponsorship of the CUG PoliTO and UniTO. 
On June 17, 2022, the Gender Research Group at the Politecnico di Torino, in collaboration with Arcigay Torino Circolo Ottavio Mai, the association Famiglie Arcobaleno and CUG PoliTO, organized Stories of Pride: an event that, in the month traditionally dedicated to pride, brought the stories, experiences and emotions of queer activists inside Politecnico di Torino; a meeting that, through small groups of telling, listening and confrontation, fostered political awareness on the issue.
In the religious field, the project of a virtual platform of spiritual support is being finalized in order to allow the Politecnico community to meet the different religious and areligious confessions.
Politecnico di Torino aims to create the conditions of inclusion, equity and hospitality as shown here and  has also adhered to the UNHCR manifesto for inclusive universities.
In September 2020 a Working Table was set up to promote the planning of actions in support of refugees and women refugees: a topic that, although updated by the tragic situation in Afghanistan, has long been affecting our communities, calling us to take responsibility and launch initiatives to ensure living conditions, study and work that at least partly mitigate the drama of those who live in this situation.
Coordinator of this table Claudia De Giorgi as Vice Rector for Quality Welfare and Equal Opportunities with Laura Montanaro (Pro-Rector) as auditor and other participants: David Chiaramonti (Vice Chancellor for Internationalization), Michele Bonino (Rector's Delegate for International Relations w/China and East Area), Beppe Quaglia (Scope Coordinator Inclusion and Equity - Green Team), Arianna Montorsi (Rector's Referent for Gender Equality and Diversity), Daniela Bosia (Rector's Referent for Initiatives to Support Care, social integration and rights of disabled people), Francesca De Filippi (University Coordination for Development Cooperation), Tania Cerquitelli (CUG President) with a representation of the CUG (including the representative of PhD students), Paola Ghione (Head of LIFE Service and Diversity & Disability Manager of the University) and Elisa Armando (Head of Internationalization Area).