Immagine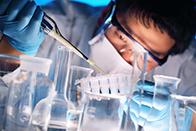 Politecnico di Torino is responsible for issuing insurance coverage for your thesis project within organizations outside the University. Unlike the internship, this activity is not bound by the credit/hour ratio but it is the result of an agreement between the student, his supervisor and the company/institution that agree on the times and methods of the research work.
Validity: the insurance coverage is valid as long as the student's presence at the host institution is aimed at carrying out the thesis work and in any case no later than the delivery of the thesis in electronic format.
During the thesis period it is possible to carry out business trips/inspections aimed at developing the research activity in agreement with the Company/Institution and with the authorization of the academic supervisor.
PROCEDURE:
Master's Degree Programme: after completing your thesis application (available on your personal page of the Teaching portal – Master's degree and Final Examination portlet), you will be able to print a letter (in Italian or English) with the details of your insurance coverage for the project to be carried out at the company/institution (public institution, university, research center, etc.). Your request must be approved by your Thesis Supervisor from his/her personal page.
Bachelor's Degree Programme: please ask your Thesis Supervisor to send an e-mail to dati.studentilaureati@polito.it with the name of your Host Company, legal address, fional examination title and expected graduation date. When we receive this message, we will send you an-e-mail with your insurance coverage.
Please note: if the company where you want to carry out your thesis project is not included in our database, you will not be able to find and select it from the list until the company fills out our online registration FORM.
Upon registration, the company receives an e-mail with a confirmation link. After confirmation, the company will get the access credentials to log in to our websitebe and you will be able to find and select the company from our list.

You can submit your thesis application (for thesis project at a company) only after the company has been accredited and included in our database. 
Letter for thesis in an Institution/Company (ENG) - template